General Federation of Woman's Clubs - Illinois
" U N I T Y I N D I V E R S I T Y "
GFWC IL Woman's Club of Cullom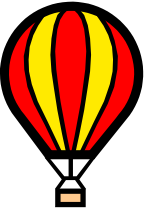 Contact Person: Judy Ehlers
32884 E 1600 North Road
Cullom, IL 60929
Ph: 815-689-2778 / Cell: 815-848-1538
Email: judye@frontiernet.net
We meet: September–June
3rd Thursday of month…..7:00pm (subject to change)
Cullom Community Building (under the water tower)
and
Occasionally in a Member's Home
Officers:
President: Judy Wojciechowski Ph: 815-689-2857
Co-Vice President: Phyllis Moritz Ph: 815-689-2389
Co-Vice President: Diana Taylor Ph: 815-689-2496
Secretary: Judy Ehlers Ph: 815-689-2778
Cell: 815-848-1538
Treasurer: Iona Naese Ph: 815-992-8330
HISTORY
Woman's Club of Cullom was organized in September 1954. The Saunemin Woman's Club was our sponsor. Our first president was Grace Ginter (1954-1956) and at that time there were 61 members. There have been 29 presidents over the past 56 years. We celebrated our 50th Anniversary in November of 2004 with State President Martha Bein as our guest along with several Past Club Presidents and three members of our sponsoring club. Two of our Charter members, Farol Jean Haag and Natalie (Nat) Koehler, are still dues paying members. We are a small club with 14 members at present. We use the Hot Air Balloon as our logo since Cullom is known for holding the record for the longest Hot Air Balloon ascensions at their Annual Cullom Homecoming celebration and Junior Fair in August. We adopted "GFWC IL" in our name in 2005.
Club Committees:
Domestic Violence
Our Promise, A Safe Place for Every Child
Arts
Conservation
Education
Health
Home Life
International Issues
Public Issues (Veterans & Native American)
Fundraising
Legislation
Leadership
Communication and Public Relations
Membership
Exploring our Heritage "Women's History Resource Center"
Special Committees:
Bloodmobile (November)
Community Beautification
Membership & Calling
Publicity
Historian
Flower & Fair Committee (August)
Club Projects
We have had: House Walks; Garden Walks; Luncheon/Antique Fair; Style Shows; donated a Pediatric Medical Bag to our neighboring Fire Department
We Sponsor
Town Butterfly Garden
Breakfast with Santa
Farmer's Market (May thru October)
Pot of Gift Cards Raffle (August)
Town wide garage sales (May & September)
Our Funds Benefit:
Education-Reading: Kind News for two classrooms
Local Library
Prevent Child Abuse and Domestic Violence
Local Food Pantry
Veterans
Our Community Smoker Receptacles
Community Beautification: Butterfly Garden for the enjoyment and education of the community.